Restructuring the Nova Scotia Film & Television Industry – Part I (Key Principles)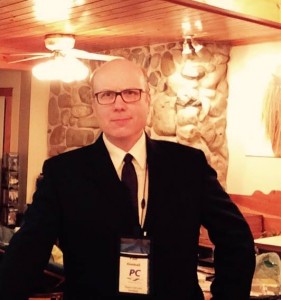 During the past weekend at the Nova Scotia Progressive Conservative annual general meeting here in Halifax, I was asked many times about my position on the Nova Scotia film industry, and what I would do to "fix" it.
It is, of course, easy to simply propose the full restoration of the tax credit as it was before April, 2015, and to advocate for a renewed equity investment program, but in my view that course of action would forfeit the real opportunity we have to re-think the nature of the industry here in Nova Scotia. I believe we need to craft a series of balanced incentives and programs that put the emphasis on long-term sustainability and the development of a true locally-driven creative economy for the 21st century, one that works towards creating jobs but also addresses the systemic inequities that have plagued film and television production funding in Nova Scotia for decades, and which I discuss below.
Accordingly, what follows are some key principles and concomitant issues that I think should form the foundation for the industry here in Nova Scotia, based on my 20 years of experience both inside and outside of government. Working on those principles, I will then set out the broad structure of the plan that I would implement for the industry going forward (that will be in Part 2). I fully recognize that not all of my colleagues in the film industry will agree with me, and that's perfectly fine. Indeed, I look forward to hearing any ideas they may have, and why they think those ideas would be the best way forward, because I think a real discussion about the nature of the film and television industry here in Nova Scotia, and what type of system would work best for all Nova Scotians, is long overdue, both within government and within the industry itself.
We have coasted on inertia for far too long.
With that in mind, here are what I see as the key principles and issues:
1. The primary focus of industry incentives should be on local production. This is not to say that we should not offer incentives to production "from away," because we absolutely should given that they employ Nova Scotians. But local production is more stable in the long-term, it is broader based (encompassing everything from documentaries to dramatic series to feature films), and it is not as beholden to the vagaries of forces beyond our control, such as fluctuations in currency exchange rates or incentives put in place in other jurisdictions. It also places more of an emphasis on telling our own stories, which should be the first priority for any cultural / creative economy funding mechanism.
2. It is critical to develop a creative class of writers, directors and actors here in Nova Scotia, on the principle, which I believe will be more important in the 21st century than ever, that content is king (and where any long term profit rests). We must incentivize producers to employ our own key creative people, something we haven't done very well in a truly meaningful sense over the past twenty years, particularly given Nova Scotia's world-class reputation for story-telling.
3. We must create a system that not only benefits existing producers and production companies, but also fosters and encourages the growth of the next generation, and then the one beyond. In short, we must create and maintain a healthy "developmental league" (to use a sports analogy) where people have a real opportunity to create successful companies, at the same time as we drive current production. The McNeil government has committed over $23,000,000 to film and television productions since it created the Nova Scotia Film and Television Incentive Fund in 2015 (that includes the $5,927,492 given for the production of the television series The Mist, a service production funded by the government outside the Fund). Of that amount, 87.85% has gone to eight groups of single purpose companies (in three cases, these are sole single purpose production companies), which have each received at least 5% of the overall funding and which can generally be classified, in the case of the groups of companies, as having the same command and control in terms of the individuals who operate them. When the film funding system was created in the 1990s by the Liberal government of John Savage, the name given to the crown agency that was set up to administer the various funds was the Nova Scotia Film Development Corporation. I worked there as the Program Administrator from May 1998 until June 1999, and we took the "development" part of our name very seriously, because we recognized that even as we were funding established producers and companies, it was just as important to be building up new producers and new companies at the same time. We implicitly understood that in the business world the most important metric of success was who controlled a company (i.e. the means of production). Even as we supported the growth of companies like Salter Street Films (the antecedent to DHX), we wanted to always be bringing new voices into the mix and helping them grow. When I look at the statistics today, of the people and companies being funded by the McNeil government, I see a lot of names that were at the top of the food chain almost twenty years ago, but what I don't see anymore are those new voices in positions of control. Of all the companies or groups of companies that have been funded to date, I count only three that could be classified as "new voices" in terms of controlling the means of production. The total amount of money given to this group? $141,416, or 0.64% of the total spent by the McNeil government. That has to change if we want to retain the talented young people we need to take us forward into the rest of the 21st century.
4. Following on from #3, we must provide more opportunities for those people who are currently under-represented within the ranks of producers, writers and directors, which is to say everyone who isn't white and male. There is an overwhelming gender imbalance in terms of who controls the means of production when it comes to companies accessing the Fund. The only one that is controlled solely by a woman is Fair Game Productions Inc. (Jessica Brown), which received $22,901 for the production of the documentary East Coast Fame Game, a grand total of 0.13% of the monies that have been allocated to date under the NSFPIF. In contrast, companies that are controlled solely by men have received $12,636,312, or 74.33% of the monies allocated under the NSFPIF to date. And this doesn't include the publicly traded DHX and its 12.94% of the funding allocation, although perhaps it should given their self-described "highly experienced management team" is comprised entirely of men.  There are also virtually no minorities in command and control positions – only Corey Bowles and Aaron Horton with Black Cop qualify, and that amounts to only $60,840, or 0.36% of the total funding commitments. This needs to change, and the industry itself has proven incapable of doing that in a meaningful way, which means that public policy must be used to alter the equation and achieve greater equity and opportunity.
5. Finally, much more emphasis needs to be placed on getting the content that we generate here to the international marketplace. As of March 31, 2015, the Provincial government, through NSFDC, Film NS and Film and Creative Industries, had invested a grand total of $46,974,786 into film and television production in Nova Scotia through their equity investment program (which was separate from the tax credit, and which has not been replaced). Of that amount, the government had recouped $4,227,360 – a total return on investment of 8.99%. That's not profit. That was return on investment. It gets worse if you factor in the Eastlink Fund. Since its inception, up until March 31, 2015, a total of $3,396,000 had been invested with a return of $31,723 recouped, or a return on investment of 0.93%. Combine the two to get a picture of how "investment" in film and television has done over the years in NS and here is what you get: $50,370,786 given to producers, and only $4,259,083 returned to the province on the investment – a total return on investment of 8.46%. Producers were for the most part less concerned with selling the productions they had made than they were getting new productions funded, so that they could keep the assembly line moving (and they were abetted in this aim by the unions, whose sole concern was employment, not sale of product). The money was in making the productions, not in selling them. That's fine when it's your own money at risk, but when it's taxpayer's money that we're talking about, that's simply not good enough, particularly when the majority of the films and television shows made over the years are no longer available for viewing by Nova Scotians. But even if you believe that return on investment is not the only measuring stick, the kind of system that we had is also a failure from a creative point of view, because it means that fewer people are seeing our good work (and much of it was indeed good work) than we would want. This mentality needs to change if there is to be any return of equity investment in the film and television industry, and that means taking a hard look at what types of production need the money, and what types of production offer the best possibility for a more meaningful return – and whether there is perhaps a better way to measure that return for Nova Scotians than purely in sales.
These are the key principles, and issues, that I believe need to be front and center of public policy discussion about the film and television industry in Nova Scotia. After talking to a lot of people over the past two years, and factoring in my own 20 years of experience in the public and private sectors of the film and television industry (which includes both successes and failures), I have developed a broad plan for restructuring the film and television industry in Nova Scotia which I'll put forward in the near future, after further conversations that I hope result from this post.
I am committed to the Nova Scotia film and television industry, but I am also committed to making sure it is structured in a way that is both fiscally-responsible and progressive, and that works for all Nova Scotians.
Paul Kimball
Restructuring the Nova Scotia Film & Television Industry – Part I (Key Principles)